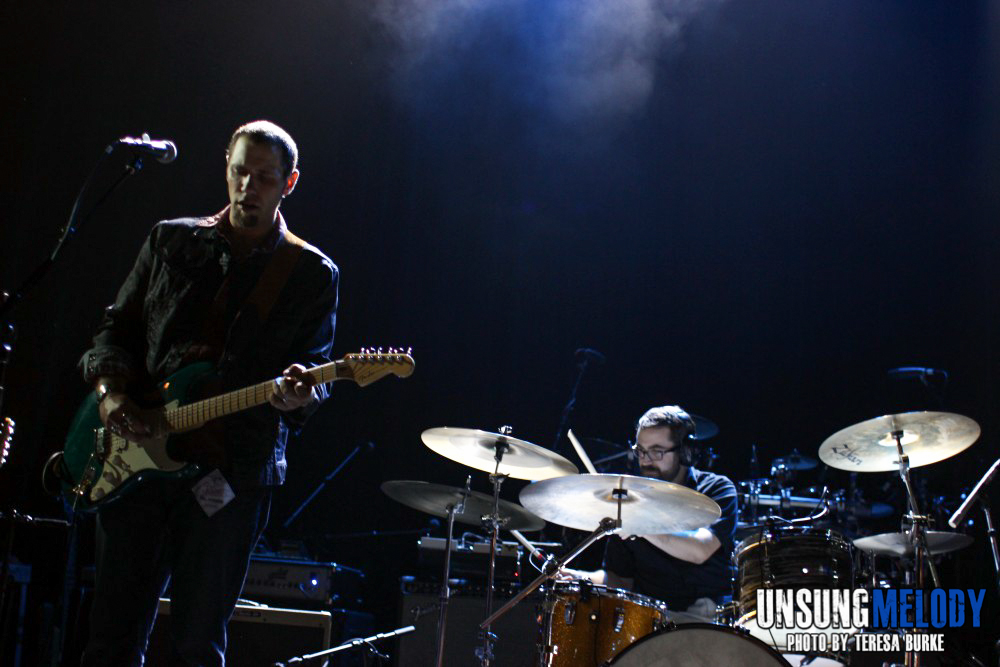 "The night started off with a band from the Chicago suburbs, Noah's Arcade. You never know what you'll get with an opening band and I have to say I was more than pleasantly surprised. Based on crowd reaction song after song, I wasn't the only one. Singer/guitarist Noah Gabriel's vocals and experienced guitar playing had the full attention of this Chicago crowd well before their set was even halfway over. Their set started with On the Run that had guitar heavy riffs and a beat that made you want to move your body. Add to that Noah's deep sounding vocals and you had the perfect opening song for their set. During East of Midnight, the lyrics were emotionally expressed on Noah's face. Add in backing vocals from bassist Chad Watson not to mention Noah's tasty guitar solo and again, they had another hit with the crowd.
While Noah appeared to be the master of guitar licks, he even played guitar behind his head for part of a song, he was also a very good story teller if you paid attention to the lyrics. The band played some slower tracks like Electric Rain that, if you let it, enveloped you into the vibe and sound of a peaceful afternoon. Their hour long set ended with When Im Gone, which started off with drummer Justin O'Connell before heading straight into that beautiful distorted guitar sound and Noah's mesmerizing vocals.
By the time
Noah's Arcade
had finished, the floor of the
Park West
was pretty full of fans eager and waiting for
Robert Randolph and the Family Band
. I could tell by the way people were talking and interacting that a lot of them fully knew what to expect during the set."
-Teresa Burke,
Unsung Melody