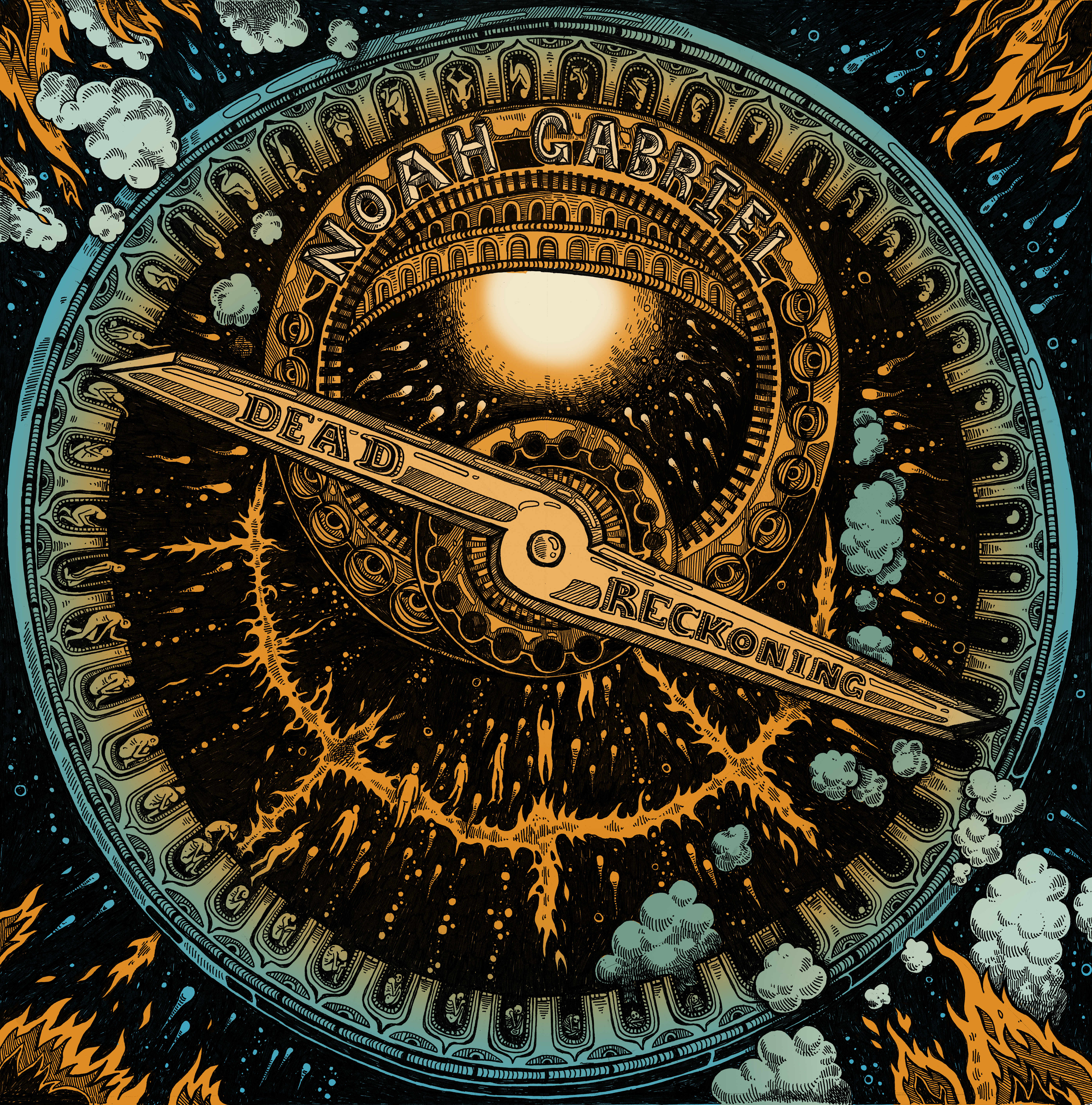 Hello there, music lovers!  For those of you that do not know, I am Noah Gabriel, a singer-songwriter from Aurora, IL.  I have spent the last 15 years writing, recording and performing all over the states, but mostly locally.  To date I have nine albums, and I'm getting ready to release number ten: "Dead Reckoning."  To celebrate this big release, I wanted to do it right by putting it out on VINYL.  I know some of you are looking at your iPods thinking, "Why vinyl?"  Good question. 
"Dead Reckoning" is a concept album brought to life by high school friend and producer/musician Adam Gardner, drummer Justin O'Connell, and myself.  After years of touring and session work with the likes of Dave Cobb as a bass player in Nashville, Adam wanted to strike out on his own as a producer.  I was lucky enough to receive a call when he sailed back into town, and I pitched him the idea of a concept album.  Over the last few years I have seen some really close friends and family pass away, most often from terminal illness.  It's been difficult to watch, and even more difficult to process. Music has always been my refuge, so I channeled those thoughts and feelings into an album. 
Still, "Why vinyl?"  The album itself is split into two sides, the first having the point of view from someone who is sick and facing down death.  And the other is from the point of view of someone watching a loved one grapple with a terminal prognosis and their grieving process afterward.  Dark, yes - but I tried to use the different stages of grief on each side to bring them to a resolution.  Death is resolute, but the grieving is anything but. The songs on this album are my attempt at making sense out of all the loss. 
The album works in CD form, but I wanted to do vinyl to give each idea it's own space, and of course, I LOVE the look, the feel, and the sound of records!  We enlisted local artist Chris Hodge to do the cover art and, believe you me, it deserves to be on something bigger than a CD jacket to be fully appreciated.
This album is so very important to me, not only on a personal level, but also as my 10th release. I am so proud of the things we have done on it.  And I can't wait to share it with all of YOU!!!  So if you've seen me play before, listened to my previous albums or are just a music fan looking for something new, please check this out.

Pre-orders are being taken in our online store.